We Are A CITB Approved Training Organisation
You can receive £600 deposited into your bank account when you purchase one of our NVQ training courses listed below. Once we have uploaded the worker and their qualification to the 'Construction Training Record' the money will be deposited to you.
Until the time of automation we will complete the claim form for you and scan all copies of certificates ready for you to upload and claim.
Contact us today discuss further NVQ funding discounts and a payment plan.
What this fund is for?
This fund provides assistance for micro and small construction companies to develop a stronger skills base. Specifically, it provides an extra incentive for you to access CITB grant eligible training.
You can find more information on funding below.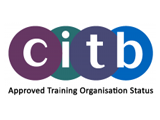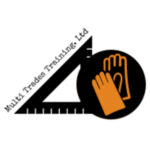 How often can I apply for government NVQ funding?
CITB-registered employers with up to 99 directly employed staff on the payroll. Employers can apply for funding once every 12 months.
How much does the government fund NVQ?
CITB-registered employers can apply for funding related to how many direct employees they have:
Employers with 1 to 49 directly employed staff can receive up to £5,000.
Employers with 50 to 74 directly employed staff can receive up to £7,500.
Employers with 75 to 99 directly employed staff can receive up to £10,000.

How easy is it to apply for?
Easy – Multi Trades Training are happy to complete the majority of the form on your behalf leaving you to just enter your details
How do I find out more information?
The full article can be found on the CITB web page; click here to find out more
Multi Trade Training Are A CITB Approved Training Organisation
We are ready for when CITB switch over to automated grant payments.
Very soon the CITB are planning to switch off grant funding through the traditional application method. This means that you need to use an Approved Training Organisation.
Offer online Construction NVQ training & can help you to apply for your NVQ Funding