Description
Welcome to the NVQ Level 2 Shop Fitting Product and Payment Page
Pay Monthly NVQs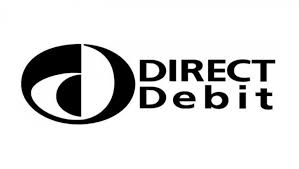 Click the link above to pay for this product over 3 months (£279.60 per month)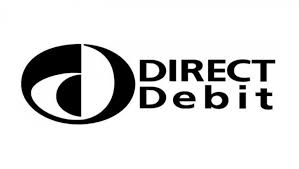 Click the link above to pay for this product over 5 months (£167.50 per month)
The NVQ 2 in Shop Fitting is specifically designed for operatives who have experience working in the trade either from the UK or abroad. Delivery of the NVQ is completely on-site. With the assessor observing you working together with gathering evidence of your competence. You will also need to complete some written NVQ questions which you can download once you have purchased the product. There is an option to answer the questions verbally which can be purchased on the next page.
We have various payment options including – Paying in full, over 3 month or over 5 month installments
You will need to complete 5 units to include 3 Mandatory and 2 Optional. Please see the list below
NVQ 2 in Shop Fitting Mandatory Units
Moving, Handling and Storing Resources in the Workplace (Manual Handling)
Conforming to Productive Working Practices in the Workplace (Working Relationships)
Conforming to General Health, Safety and Welfare in the Workplace (Heath and Safety)
NVQ 2 in Shop Fitting Optional Units
Setting Up and Using Transportable Cutting and Shaping Machines in the Workplace (Using powertools including Skill saws, Chop saws, Planes, Drills, Routers etc
Install Fire Resisting Timber Door Assemblies and Door sets in the Workplace (installing fire doors and associated components)
Installing Shopfronts and Finishings in the Workplace
Demonstrate how to Install Shopfitting Frames and Finishings in the Workplace
Installing Shopfitting Fitments in the Workplace
On payment you will receive:
An induction and welcome pack together with a link to an induction checklist and skills scan (this is to be completed before contact with the assessor).
A set of NVQ job knowledge questions which must be completed before your second visit
Your assessor will:
Contact you within 3 working days once we have received your induction checklist
Conduct at least 2 on-site visits and be able to receive any photographs, documents or video's via e-mail, text, whatsapp or on paper
Locations:
Our CSCS training courses are available throughout the United Kingdom. We perform the training on-site from our mobile training workshop and online. This means you do not need to attend college to receive your NVQ qualification saving you money.
CSCS Card:
Once you have completed the NVQ Level 2 in Shop Fitting you can apply for your card via the CSCS website or by our card booking service. Please be aware that you need to have a valid Health and Safety Environment test which has been taken within the last 2 years. You will be entitled to a Blue CSCS Card
NVQ Level 2 Shop Fitting not what you are looking for?