CSCS Cards
Click on a card to see our NVQs construction courses and prices.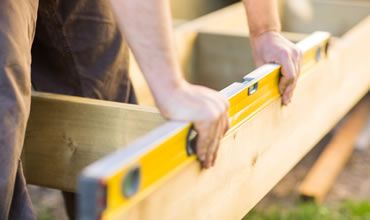 Multi Trades Training LTD
Multi Trades Training LTD is a company dedicated to delivering NVQs, CSCS & CPCS Construction Courses to experienced workers & apprenticeships.
Multi Trades Training aims to provide an outstanding and dedicated service supporting you to achieve your career goals, by offering fast track, low cost construction training courses; NVQs, CSCS cards & apprenticeships.
We cover Southern England, the Midlands and South Wales (we can also cover the rest of the UK for an additional fee – please call for details)
All of our NVQs include registration fees with no hidden extras.
There are options to have the CSCS test and Card as part of your package.
Multi Trades Training want to ensure you are getting the best value for money and that you are on the correct course. In order to do this please read the details within the selected NVQ or give us a call/ e-mail on the numbers above.
What is an NVQ?
An NVQ stands for National Vocational Qualification. It is designed to assess the knowledge, experience and training of experienced construction workers and apprentices. A construction NVQ along with a valid CSCS card shows an employer, site manager or client your qualified and competent to carry out a job.
You can of cause be qualified and get by without an NVQ. However a construction related NVQ and CSCS card will give you access to large building sites. Though it is not a legal requirement to have a CSCS card it is getting a lot more difficult to access the large sites due to the strict Health and Safety policies and procedures.
Multi Trades Training Ltd is dedicated to ensuring you get your construction NVQ fast whilst maintaining the integrity of the industry and the awarding body.
We offer the following construction courses
Level 1 Award in Health and Safety – Online CSCS Course
NVQ Level 2 – Dry Lining – Boarder
NVQ 2 – Dry Lining – Finishing
NVQ Level 2 – Painting and Decorating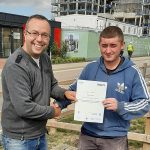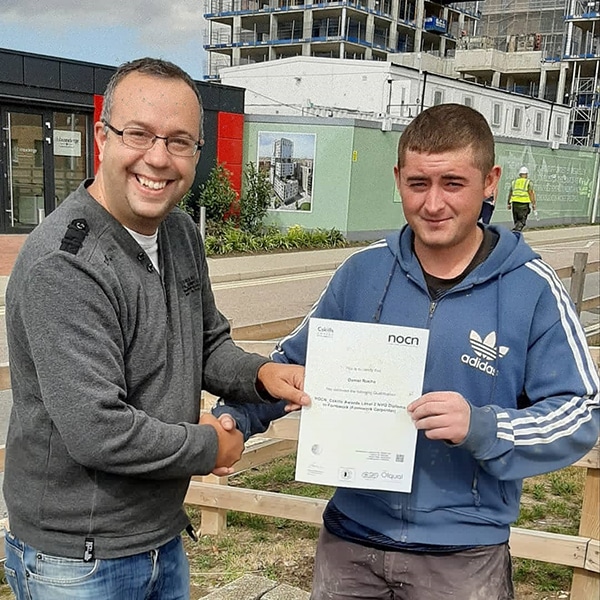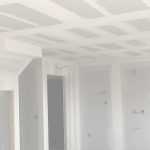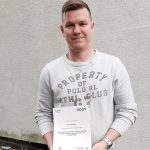 What We Do
Multi Trades Training LTD outstanding dedicated service supporting you to achieve your NVQ and related CSCS card.

if you are a CITB levy payer you can claim back £600 per completed NVQ. You can also claim up to £10,000 of the construction skills fund to pay for any training delivered by us. Plus we do the paperwork for you!

NVQ's in construction trades, supervision and management up to level 6. Take a look at our NVQ options

In house certification is a great option for businesses using machinery. We offer advice and training to educate your workforce.

EASY ONLINE BOOKING
Book and pay for your NVQ within minutes. As soon as you have paid you download the NVQ question pack and induction. So no waiting around for someone to induct you on-site

GROUP BOOKING DISCOUNTS
Get a discount for multiple purchases. If you are a CITB Levy Payer you could be entitled to 100% free NVQs

Flexible Delivery
All training is delivered in your workplace or online. No need to attend college!
We cover the following areas for NVQs
London
Berkshire
Hampshire
Dorset
Oxfordshire
Bucks
The Midlands
South Wales
We also cover the whole of the United Kingdom for the Level 1 Award in Health and Safety through our online CSCS course.