Hire An Apprentice
On-Site
Construction Apprenticeships With a Difference
We run our construction apprenticeships with a difference. Our ethos is to minimise disruption to the employer and learner, making the course smoother and learners work ready. We can help you hire an apprentice on-site.
The Directors have had over 14 years experience delivering construction apprenticeships through Further Education Colleges. We have experienced the traditional apprenticeship method and feel that a fresh approach is necessary to move with the modern times.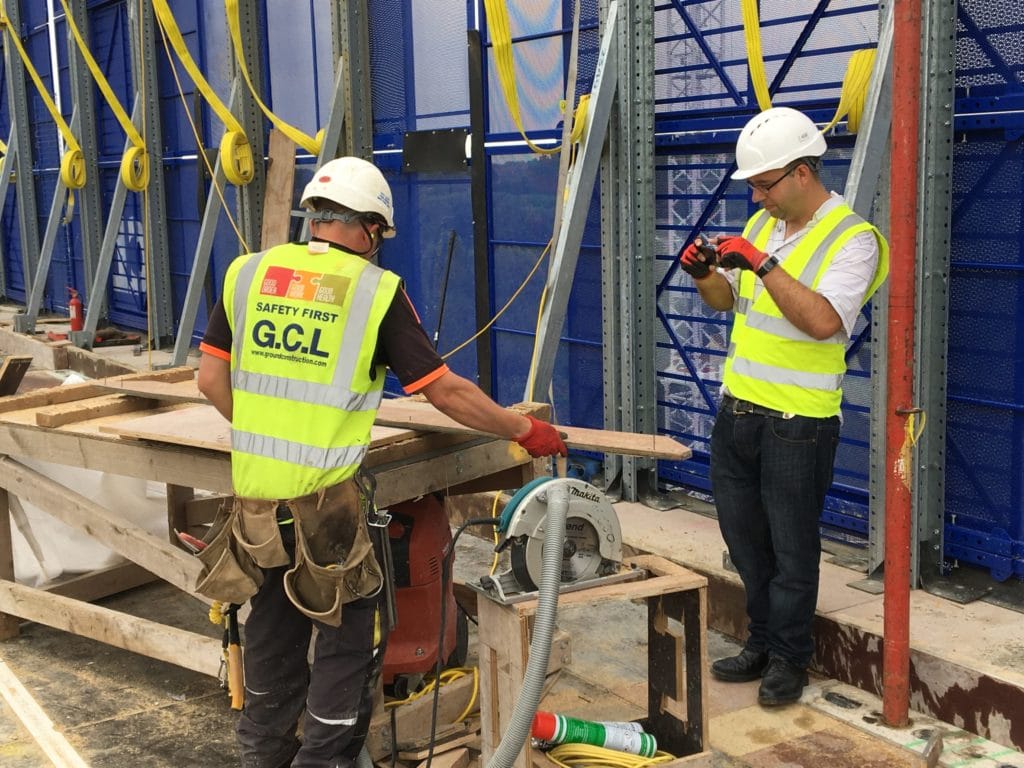 Less Red Tape
With over 14 years experience working in construction apprenticeship training, we saw a need for a training supplier with less red tape & fuss. Reducing the clutter and allow construction business owners and employees to focus on what is it important to them.
On-Site Training
Enhancing and strengthening your on-site training, resulting in a joint training programme which helps make the learner work ready and a benefit to the company, both during and after the apprenticeship. Scroll down to see how our Mobile Training Workshop works.
Training Tailored To You
All training is tailored around your company requirements and delivered at your place of work & online. Ensuring the apprenticeship meets both company and learner needs.
Online Theory Lessons
No college required. dedicated trainer with an experienced trade background, allowing for interactive sessions and checking of individual learning throughout each session.
Experienced & On-Hand
Our team have a wealth of experience; both of our directors are on hand to speak to and can help you from start to finish when employing an apprentice e.g. funding.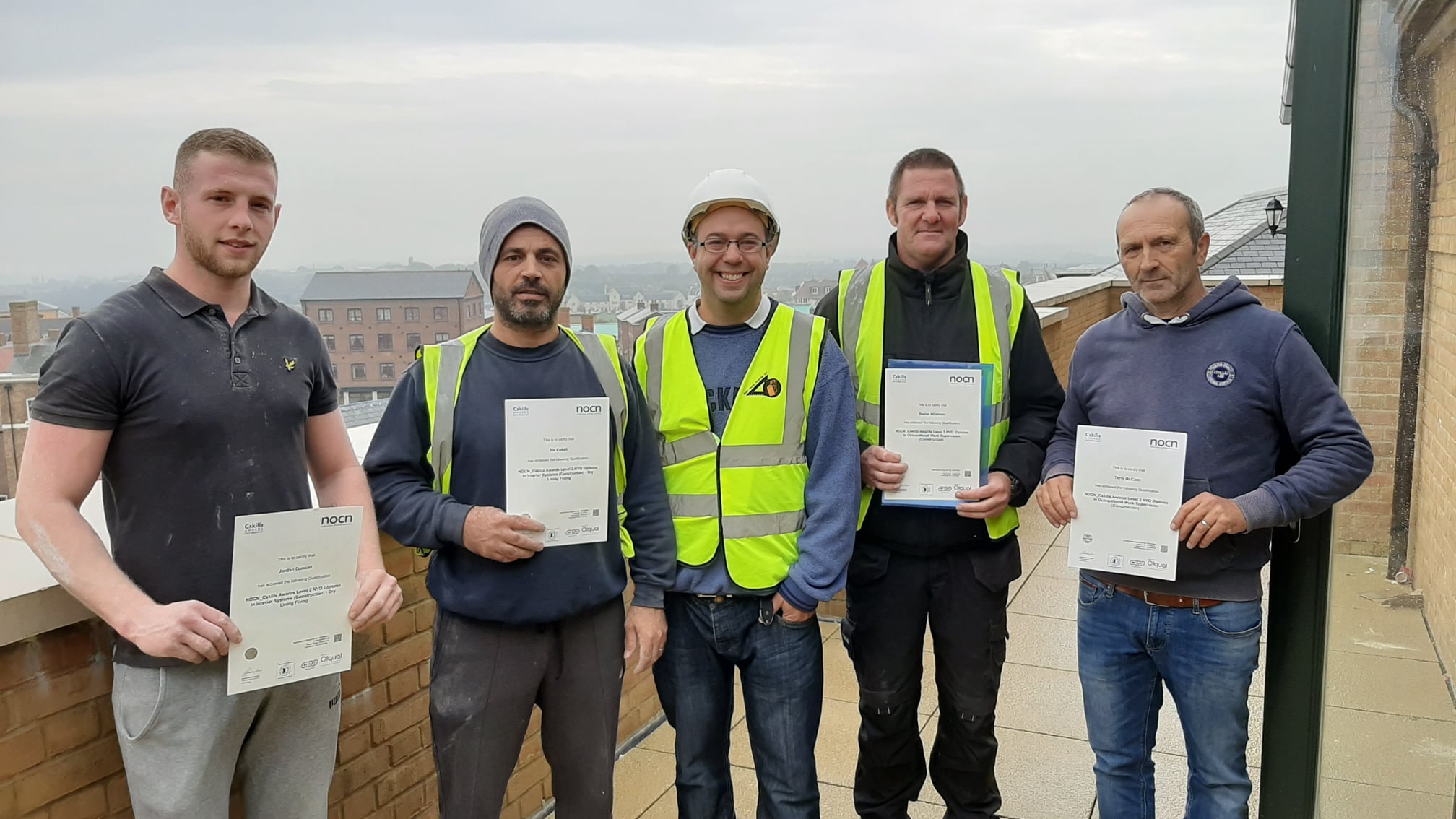 Helping You Along The Way
Whether you are a Small and Medium Enterprise or a larger Levy paying employer we are here to support you and your apprentice in your journey to hire an apprentice on-site. This is from start to finish including applying and obtaining the funding for your apprentice.
In order to get funding you now need to apply through the Digital Apprenticeship System or DAS for short, we are happy to manage this process on your behalf.
Find out whether your business could be eligible for a government levy or grant
Construction Apprenticeships FAQs
How are the apprentices trained?
The apprentices are trained in partnership between the work based facilitator and employer.
The work placed facilitator will facilitate the following:
One to one training sessions
Live Online Learning & Webinars
Regular updates and progress reviews
Site assessment and observations
Setting and marking assignments
Group workshops
The apprentice will also carry out the following off the job training:
Shadowing, demonstrations and mentoring
Toolbox talks and initial work guidance
Any additional training provided by the company
Visits to trade shows or organised events
What is the construction apprenticeship sign up process?
The first part of the process requires an apprenticeship agreement and employment contract between your company and the apprentice – You can download a template contract and an agreement by clicking the links below. These documents will need to be forwarded to info@mttraining.co.uk 
Once we have received the contract and agreement, we will send you and the apprentice the forms that need completing and signing electronically.
The apprentice will also need to complete an initial assessment online prior to the apprenticeship commencing. The whole sign up process is short and paperless, with ongoing support as required.
Do the apprentices have to attend college?
No – all of our training and assessment is delivered both on-site and online
Will the apprentice learn less if they do not attend college?
We believe with our model they will learn and achieve more. Our on-site training days are practical hands on sessions tailored to company requirements. The practical training is delivered on your site or in one of our practical training mobile workshops. The theory is delivered via live online interactive sessions with a dedicated expert trainer with trade background experience.
What support can I expect from Multi Trades Training Ltd When I Hire An Apprentice On-Site?
We will provide all necessary ongoing support throughout the apprenticeship with regular progress reviews.