Contract Of Employment & Apprenticeship Agreement Template
We have created a free apprenticeship agreement template and contract of employment template for you to easily download as an editable word document.
This is a basic template; companies may wish to add further policies and information. The purpose of this apprentice template is to provide general guidance of what to include in a contract or agreement. We do not accept any liabilities for any inaccuracy or anything we did not contain within it, nor any damage or loss that may be suffered as a result of any reliance placed upon this document.
What is an apprenticeship?
Apprenticeships are a work based training programme available to individuals above the age of 16. They lead to nationally recognised qualifications e.g Carpentry or Bricklaying NVQ. They combine both training and work alongside experienced colleagues. Click here to read the benefits taking on apprentice can have on your business.
Why have an apprenticeship contract or agreement?
Before employing an apprentice you must first sign an apprenticeship agreement or contract with your apprentice. This gives details on the skills, trade or occupation the apprentice is being training for, the name of the apprenticeship they're working towards, the start and end date and the amount of training you will give them.
Contract of apprenticeship vs. apprenticeship agreement
The contract of apprenticeship gives the employer a contract entitlement to all statutory employment protections and enhanced protection against dismissal. The Apprenticeship agreement however is only entitled to statutory protections granted to ordinary employees, with no enhanced protection over dismissal. Click Here to read more on the different between the agreement and contract.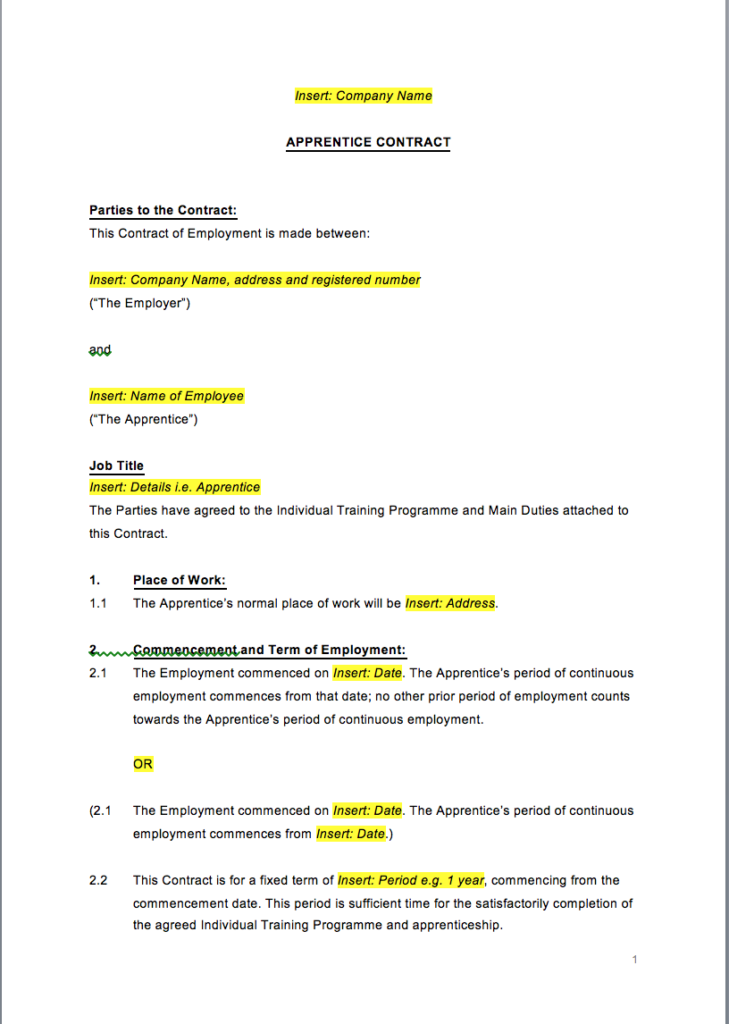 Less red tape & fuss, online and on-site construction apprenticeship training. 
We're taking a fresh approach to construction apprenticeships.