Plastering Apprenticeship London
Apprenticeships Tailored To

You
We Offer A Fresh Approach To Apprenticeships
At Multi Trades Training we pride ourselves on doing things differently. We offers on-site construction apprenticeships training. Therefore that means no college, saving the individual and company time & money when taking on a Plastering Apprenticeship London. All assessments are either on-site assessed by one of our experienced assessors or taken online on a laptop, tablet or mobile phone.
Adaptable, quality, less red tape & always on hand to guide you. We've trained individuals throughout the South of England and Midlands, in the areas of Basingstoke, London, Oxford, Kent, Northampton, Essex, Reading, Swindon, Slough, Southampton, Brighton, Portsmouth, Bournemouth & many more.
Sound interesting? Contact our friendly team today to discuss how we can help you reach your career goals or your business train an apprentice.
Less fuss, expert trainers, more time on-site and opportunity to earn money.
Ready to secure your apprenticeship training?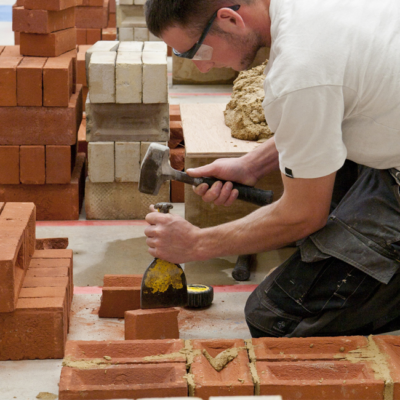 What Will The
Apprentice Learn?
On our level 2 plastering apprenticeship London you will learn about the materials used, how to prepare surfaces, quantities and ratios of materials and handling and moving materials. As well as selecting appropriate tools, using drawings specifications like BIM and CAD and much more. Visit out plastering apprenticeship page by clicking here to find out more..
Mobile Training Workshop
On Site Plastering Apprenticeship London
We visit the individual on-site with our popular mobile training workshop, this means the apprentice doesn't need to attend college. There-for all assessments are on-site and online saving you money.
With years of experience in the apprenticeship training industry we pride ourselves on reducing the fuss. By doing so leaving the individual and employer to the more important things, learning the trade and getting the job done.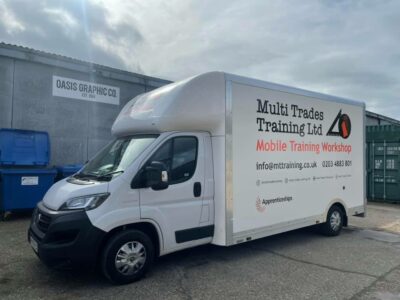 Less Red Tape
With over 14 years experience working in construction apprenticeship training, we saw a need for a training supplier with less red tape & fuss. As a result reducing the clutter and allowing construction business owners and employees to focus on what is it important to them.
On-Site Training
Enhancing and strengthening your on-site training, resulting in a joint training programme which helps make the learner work ready and a benefit to the company, both during and after the apprenticeship.
Training Tailored To You
All training is tailored around your company requirements and delivered at your place of work & online. As a result our apprenticeships meet both company and learner needs.
Online Theory Lessons
No college required. dedicated trainer with an experienced trade background, allowing for interactive sessions and checking of individual learning throughout each session.
Locations Covered
We offer on-site apprenticeship training throughout the East of England and Midlands. Not sure whether you fall under these areas? Click Here to contact our team.
Useful Resources For

Employers & Apprentices
Plastering Apprenticeship London not what you're looking for? We offer a wide variety of apprenticeship training from interior systems, plant operating, formwork, plastering, groundwork, fencing, kitchen fitting, bench joinery, cabinet making, plant operating and many more, click here to view all of the trades we train in.